Customer Reviews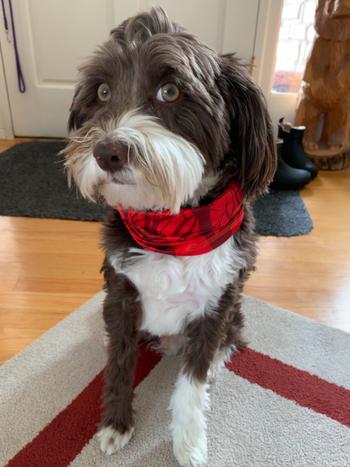 03/25/2021
It's great!
I love this and my dog doesn't even know he's wearing it. That's good, otherwise he'd try to get it off. I got a medium because I didn't want it too tight but next time I'd probably get a small.
Diane B.

United States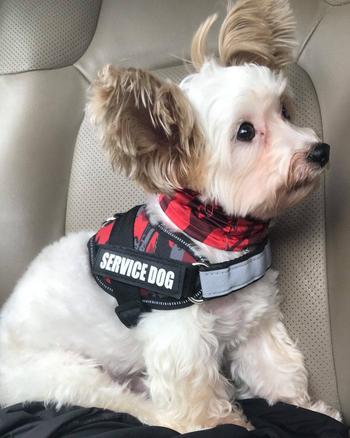 06/17/2020
Definitely recommend
Charlie looks amazing in his pup scruff! It's a perfect alternative to clothing as well as adding a little flash of color with clothing. As I put it to my friends... a little flair for his silky hair lol.
Julie

United States
11/26/2021
LOVE THESE
I love these! ❤️ I am not only giving them as Christmas gifts, but working on getting more for my pups!
Kristine O.

United States
04/21/2021
Great Scruff
I love all the scruffs; however, I love anything red against my charcoal pup. I will be a lifelong customer.
Deborah G.

United States
07/12/2020
Nice but doesn't work for what I wanted
I was hoping these would work as snoods to hold my spaniels ears back when eating and playing in the wet grass. They are pretty but don't function for my intent as ears fall out quickly.
Michele P.

United States
Add to Wishlist
Choose your wishlist to be added
Are you sure you want to delete the wishlist?