Customer Reviews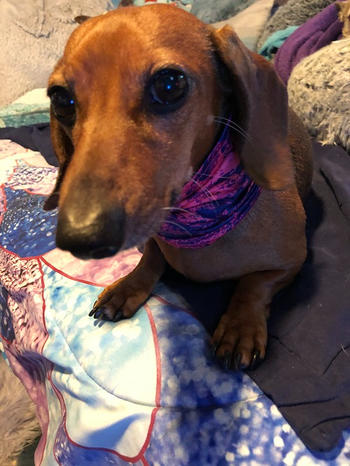 03/10/2021
Perfect for the dog that doesn't want to wear clothes
I've been buying this type of thing for my dachshund who hates clothing. The ones I've found in the past were okay, but most are knit or crochet and she'd always itch and they'd snag and she'd was always slightly annoyed by them. This one I slipped on her neck and she never even noticed! It's perfect for her.
Laurie G.

United States
Add to Wishlist
Choose your wishlist to be added
Are you sure you want to delete the wishlist?