Customer Reviews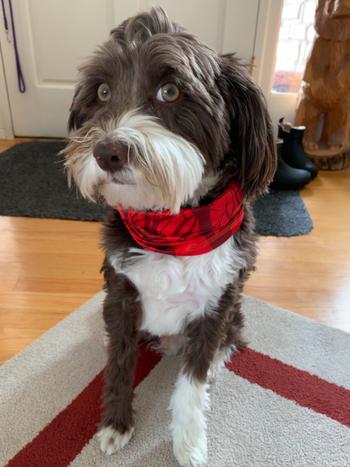 03/25/2021
It's great!
I love this and my dog doesn't even know he's wearing it. That's good, otherwise he'd try to get it off. I got a medium because I didn't want it too tight but next time I'd probably get a small.
Diane B.

United States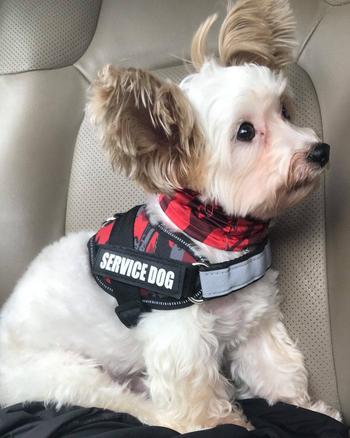 06/17/2020
Definitely recommend
Charlie looks amazing in his pup scruff! It's a perfect alternative to clothing as well as adding a little flash of color with clothing. As I put it to my friends... a little flair for his silky hair lol.
Julie

United States
12/11/2021
CHRISTMAS GIFTS
I have purchased 3 different scruffy for my dogs but this is a Christmas gift for my neighbors dog! Love Pup Scruffs!
Kristine O.

United States
Thank you Kristine for all your support and love! We really appreciate it!
11/26/2021
LOVE THESE
I love these! ❤️ I am not only giving them as Christmas gifts, but working on getting more for my pups!
Kristine O.

United States
04/21/2021
Great Scruff
I love all the scruffs; however, I love anything red against my charcoal pup. I will be a lifelong customer.
Deborah G.

United States