Customer Reviews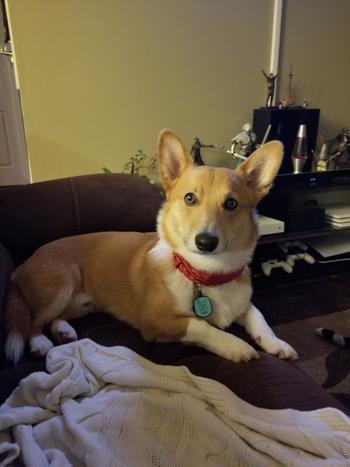 03/14/2021
Soft and Stretchy
I got two of these for my Corgi boy. This red one and the northern lights one. I love them! The material is so soft and stretchy, and it fits nicely over his collar so he can have a different look every day. I will probably buy more later!
Rhianna I.

United States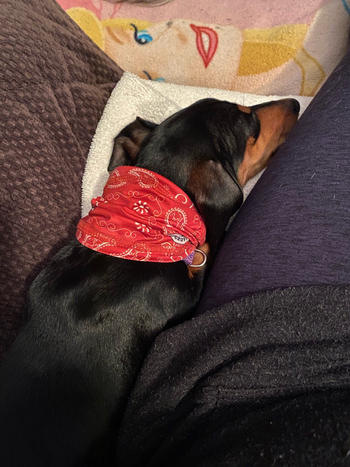 03/03/2021
Great product
I bought 2 to see how I would like them. They are well made and look good on my babies. I just bought 3 more. 
Sheila H.

United States
05/20/2021
Red Bandana Pup Scruff
Love it! Bought the green and blue also . Bought medium for my westie.
Anonymous

United States
04/13/2021
LOVE THESE!
I absolutely LOVE these bandanas! I just ordered 2 more and will order again next paycheck!
Kristine O.

United States
So happy to hear!! Thank you so much for review!
03/17/2021
Love this scruff
This size x small fits my 8 pound Yorkiepoo perfect. It's so easy to put on and looks great.
Kathryn M.

United States
Add to Wishlist
Choose your wishlist to be added
Are you sure you want to delete the wishlist?