Customer Reviews
12/11/2020
Better for a shorthair dog.
I love the patterns and colors so I ordered several of them. I usually get sailor bows for Indianna that attach to her color. These would be great for a shorthaired breed of dog . Indianna is a Corgi and it doesn't show up nicely because of the fur covering it. I got one for Huckleberry who is a hound and his looks good and you can see it.
Anonymous

United States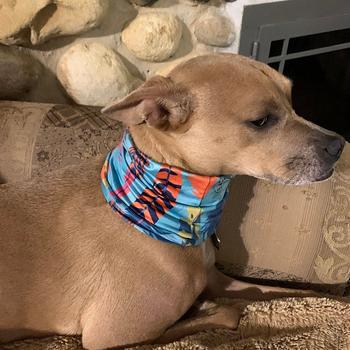 10/19/2020
Love this gaiter!
Love this gaiter for my small terrier. She has a smooth coat and a 13" neck. The medium fits just right. The seller was very responsive in helping me select the right size.
Margaret W.

United States